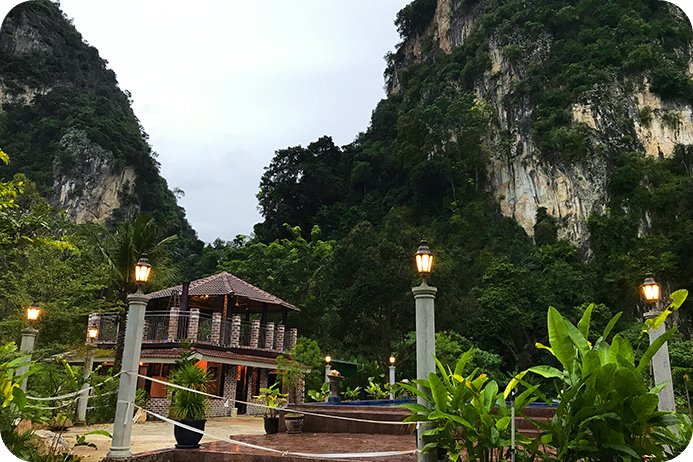 Ever Fresh Mushroom Sdn Bhd and its subsidiary company EFM mini rest house.
Situated on a 5 acre area of leasehold land. EFM is located 5 minutes away from Ipoh Air Port and 15 minute from Ipoh Town Center. Walking distance to famous Kek Lok Toong Temple and 100 ft next to Taman Panorama Rapat Indah, Ipoh, Perak. Facilities at EFM include free Wifi, TV Astro, Air condition, Fishing Pond, Mushroom Farm, Bird Watch, Durian, Rambutan & Banana Orchard, BBQ Area and we can also arrange Ipoh Tour Package on our customer request. EFM nearby facilities include KFC, Pizza Hut, McDonalds, Starbuck Cafe, Restaurant bunga Raya, Rahman Restaurant and Suria FnB Restaurant. Ample of parking for bus and saloon car available in our facility.
Details of Room Rates :- 3 furnished house with 2 bedrooms & 2 houses with 1 bedroom.
Rest House with 2 furnished bedroom, shower with heater, living room, kitchen, air cond, free Wifi, TV & fridge.
Rate : RM 160.00/night *
Rest house with 1 furnished bedroom, Shower with heater, free Wifi, Air cond and TV.
Rate : RM60.00/night *
* subject to change
Terms & Condition :
Our facility launched by Perak Menteri Besar ( chief Minister of Perak )
Invitation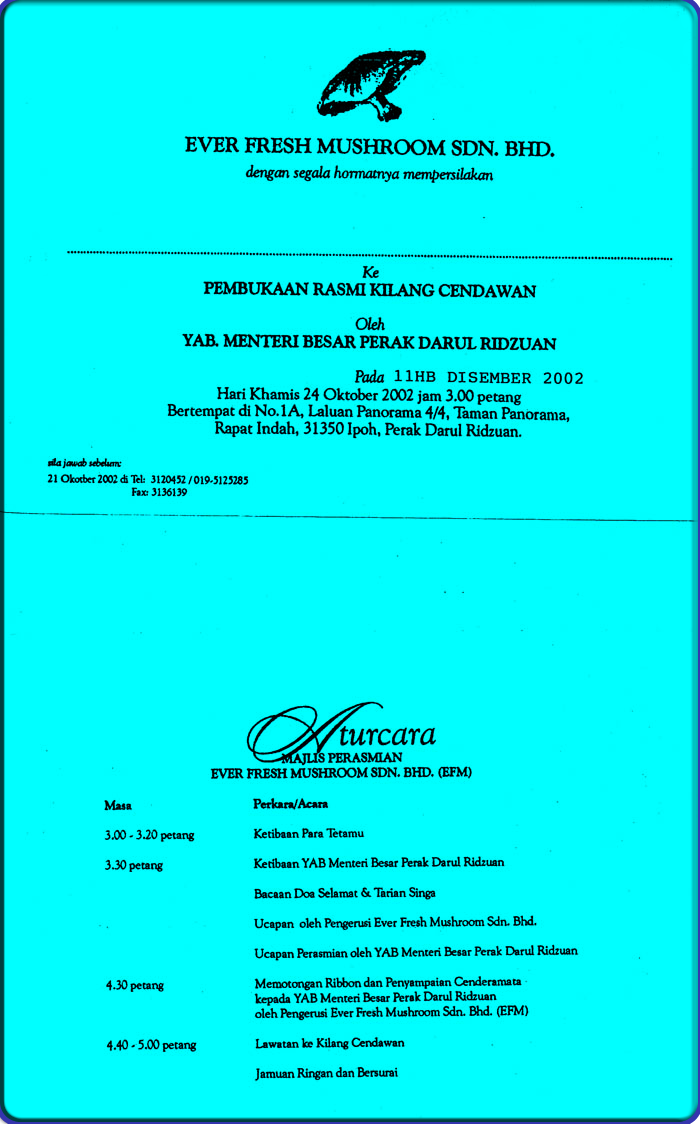 Photo Gallery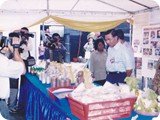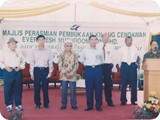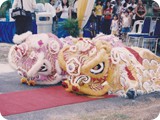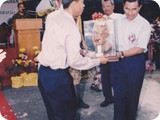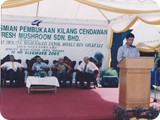 template galleriesby VisualLightBox.com v5.9